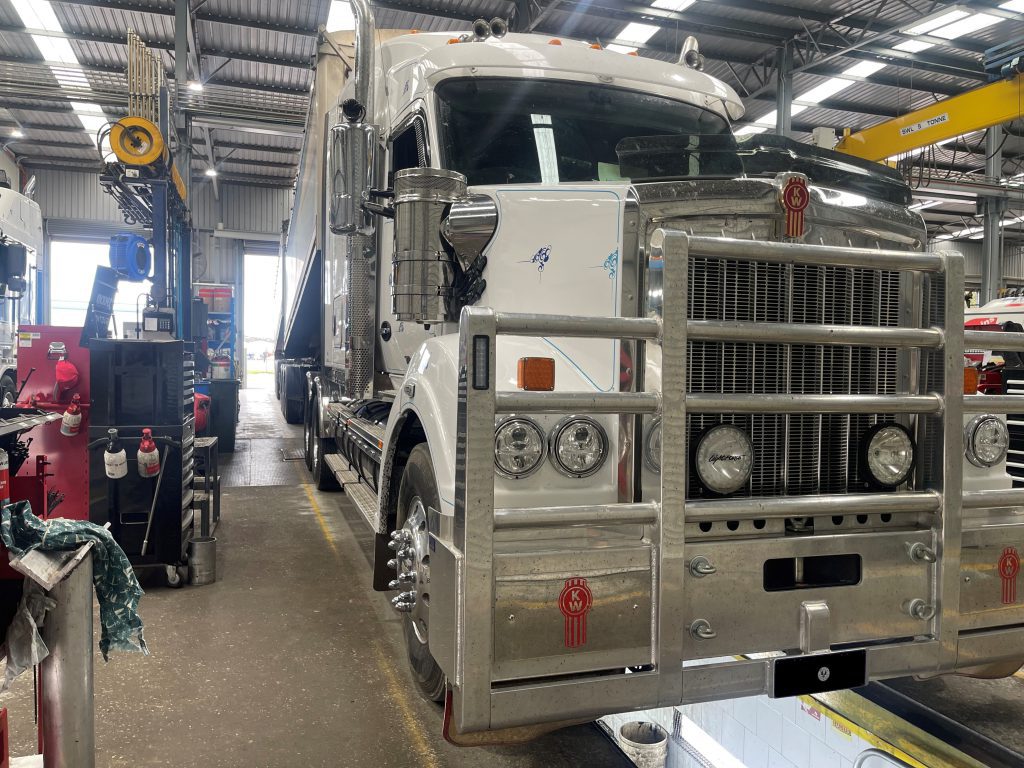 Truck & Trailer Servicing
Here at Tatiara Trucks & Trailers, we know how important it is to keep your truck on the road with as little downtime as possible.
That's why we've designed our entire business around providing you with quick turnaround times. Our expert team regularly undergo factory training and upskilling to ensure we can provide you with a professional, high quality service promptly. Our service facility has 20 service bays, ensuring that you never have to wait for a spot to open up and can get back on the road sooner.
Here at Tatiara Truck & Trailers, our expert team are fully certified to provide servicing, and logbook servicing for all:
Petrol vehicles
Diesel vehicles
LPG vehicles
Warranty repairs for Kenworth, Volvo, Scania, Cummins, Caterpillar & Detroit
Inspections
If you're not sure whether your vehicle needs a roadworthy certificate, you can check here.
Here at Tatiara Truck & Trailers, our expert team can help you with:
Roadworthy inspections
Pre-Roadworthy inspections
Pre-Purchase Inspections
Pre-Trip Inspections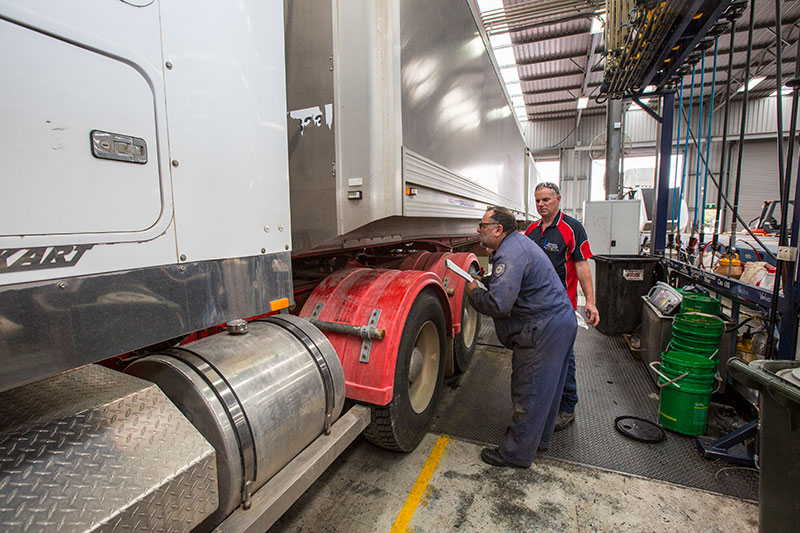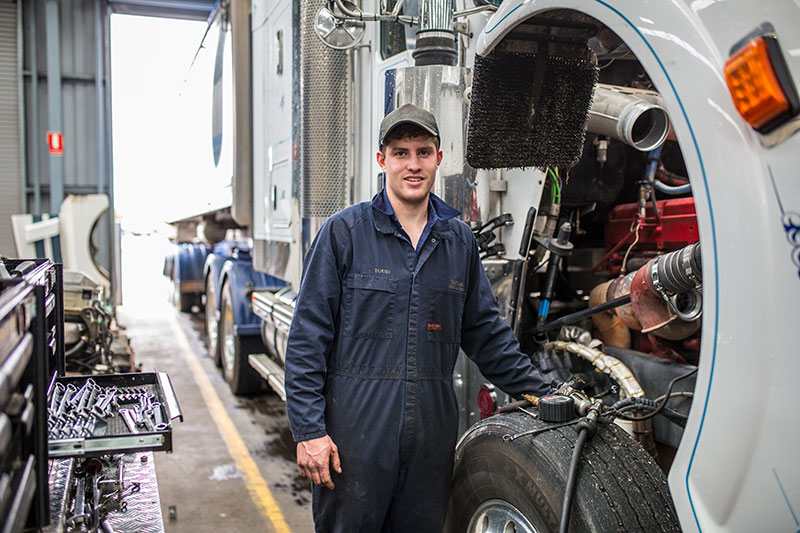 Brakes
Your brakes are the most important safety feature your vehicle has. While other safety systems, like airbags, can only reduce the severity of an accident, your brakes can also act preventatively, and the condition of your brakes can often mean the difference between an accident and an emergency stop.
Here at Tatiara Truck & Trailers, our skilled mechanics can help you with:
Component Replacement (pads, rotors, drums etc.)
Machining
Hoses
ABS fitment
Steering and Suspension
Faults and flaws in your steering and suspension can affect handling and ride comfort, causing issues like play in the steering wheel, vibrations at speed, and body lean through corners. Your suspension is also responsible for maximising the grip that your tyres exert on the road surface, so a poor suspension will also increase your stopping distance.
Here at Tatiara Truck & Trailers, our experienced technicians can help you with:
Wheel Alignments
Shocks/Springs
Wheel Balancing
Bushing Replacement
Power Steering Repairs/Replacement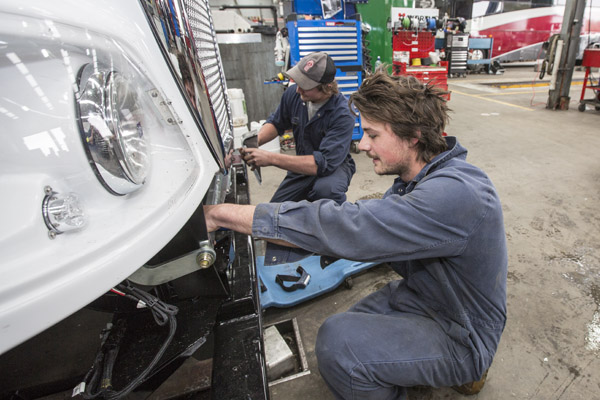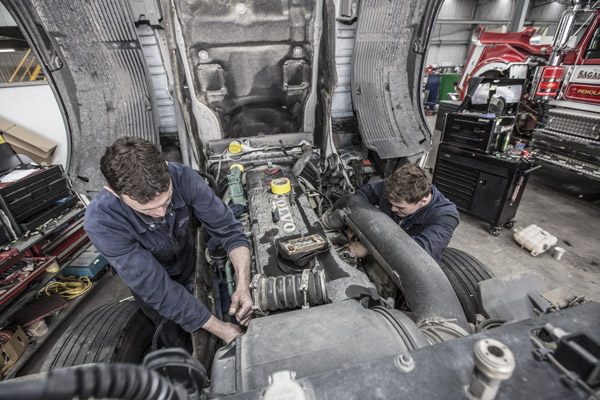 Exhaust Services
Because of their heavy use, it doesn't take long for the exhaust and catalytic converter in your truck to wear out. Getting exhaust repairs for your truck can be a hassle, as a lot of workshops aren't equipped to work on them, and can struggle to get the necessary parts.
Here at Tatiara Truck & Trailers, we are fully skilled and equipped to help you with:
Repairs and replacement
Modifications and upgrades
Air Conditioning
The importance of air conditioning for trucking cannot be exaggerated. If the aircon goes out in your car, you're in for some uncomfortable driving – if the aircon for your truck fails, you are going to end up slowly roasting yourself over the working day.
Tatiara Truck & Trailers understands that working AC is a necessity for truck drivers, not a luxury. Our expert team can fully repair your air conditioning, swapping out faulty compressors and condensers, replacing any cracked tubing and seals, and finally recharging your system with refrigerant once we're certain it's airtight.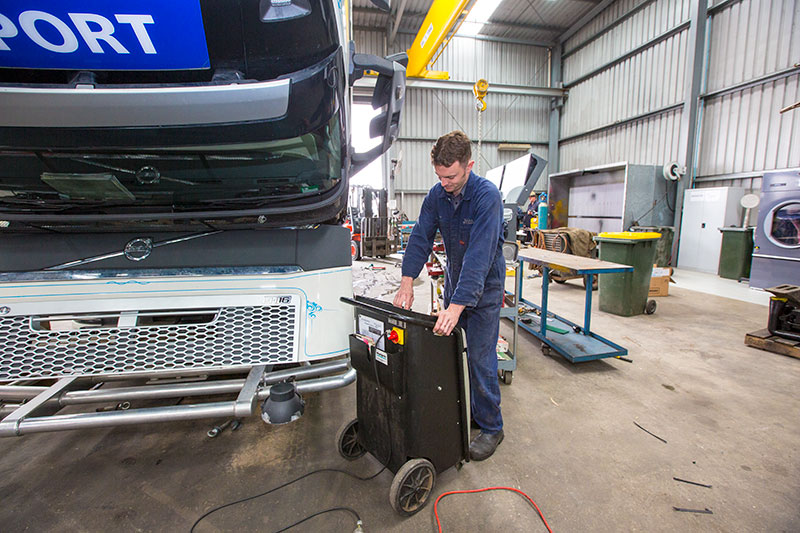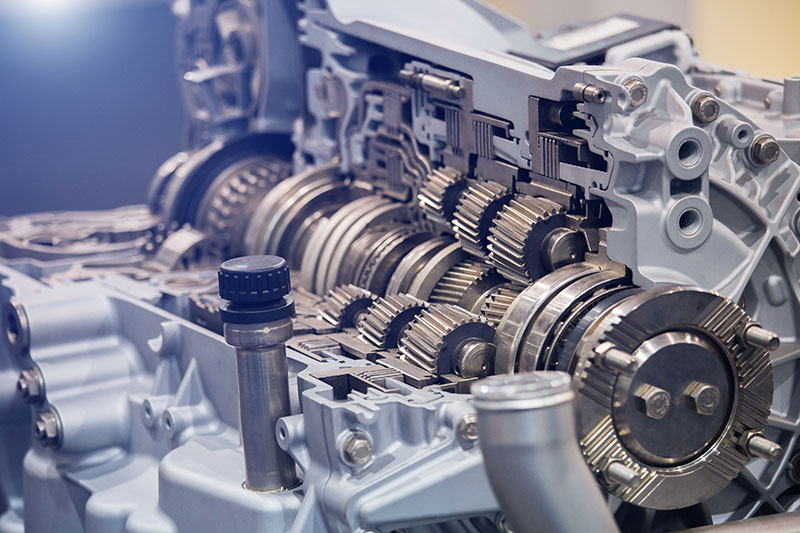 Clutches and Transmissions
As part of the assembly that transfers power from the engine to the wheels, the transmission is comprised of some of the most complex and intricate machinery in your vehicle. Due to its sophisticated nature, preventative maintenance and addressing issues with your transmission will end up saving you a lot of money in the long run.
Here at Tatiara Truck & Trailers, our expert team of technicians can help you with:
Servicing
Repairs & Replacement
Manual Transmissions
Automatic Transmissions
Clutches
Differentials
Engine Services
Our team of talented mechanics can help you with any and all engine difficulties you may be having, including, but not limited to:
Rebuilds
Reconditioning
Camshaft
EFI diagnostics
Irrigation engine service
Irrigation engine sales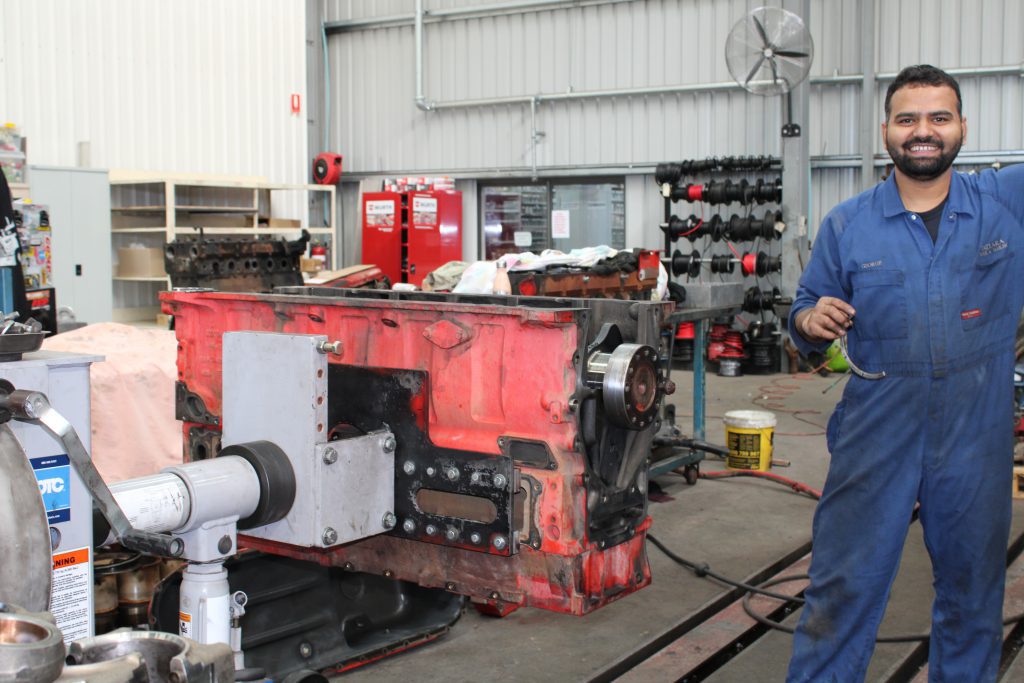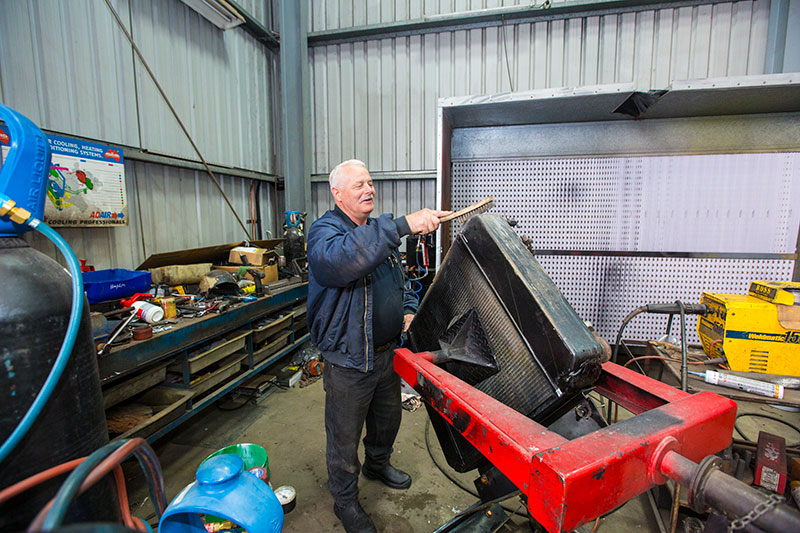 Cooling System
If your cooling system is malfunctioning, it can cause many issues from decreased fuel efficiency and power output, even reducing engine lifespan. If these problems are left untreated for long enough, they will render your vehicle immobile, with the cost of repairs being comparable to buying a secondhand car!
Here at Tatiara Truck & Trailers, our talented technicians can help you with:
Radiator/Heater repairs and replacement
Radiator recores
Radiators for sale
Head gaskets
Coolant flush
Thermostats
Tyres
While they might seem simple at first, your tyres are marvels of modern engineering. The treads of your tyres act as channels to divert water away from the tyres and prevent hydroplaning, and the tyre patterns are designed to continue to provide traction as they wear, as long as your wheels are properly aligned.
Here at Tatiara Truck & Trailers, we are a Dunlop Super Dealer and stock a large range of other brands to suit what you need.
With tyres for all makes and models of:
Phone our office on 08 8752 0077 and ask to speak to our tyre team!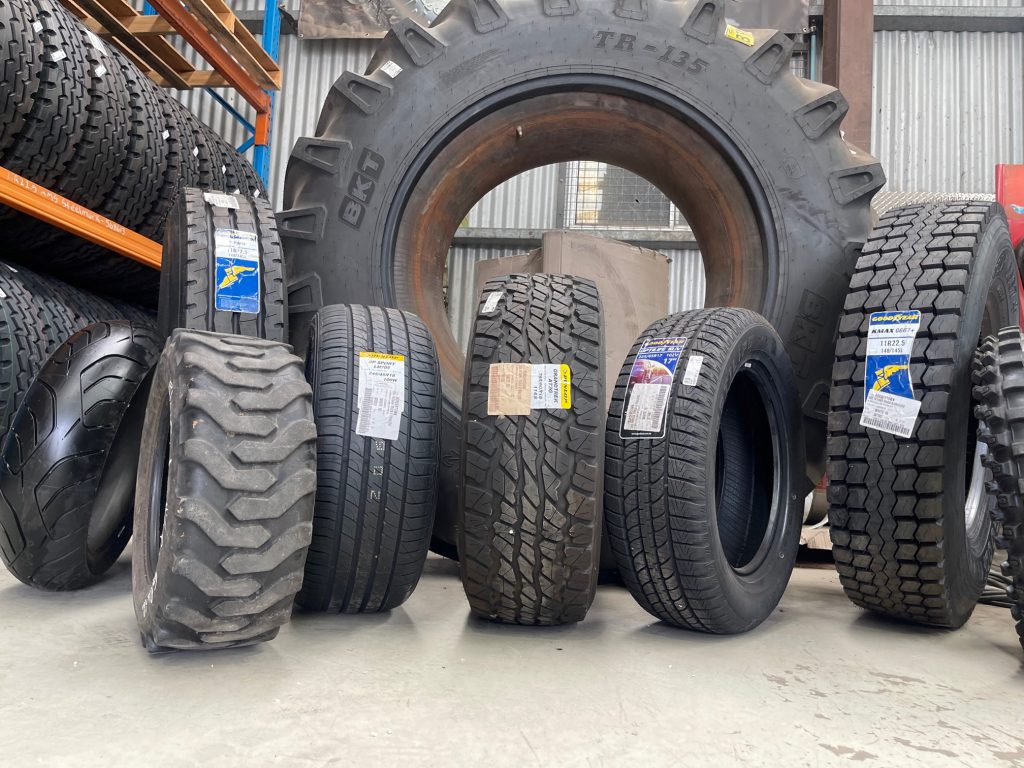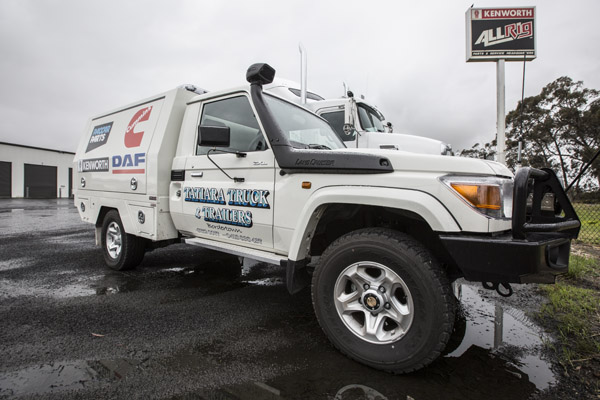 Emergency Breakdown Service
If you are stranded on the side of the road, don't panic! Tatiara Truck & Trailers' highly skilled team are equipped with a state of the art mobile workshop, allowing them to come to you, wherever you might be stuck, and get you moving again!
Other Services
We offer a wide range of other services, including, but not limited to:
Caravan repairs
Agricultural Equipment repairs
Trailer repairs
Transport engineering and repairs
Windscreen repairs and replacement
Towing
Chassis extension
All welding repairs
Hydraulics
Auto electrical diagnostic scans